Water Pipe Manufacturers in Mumbai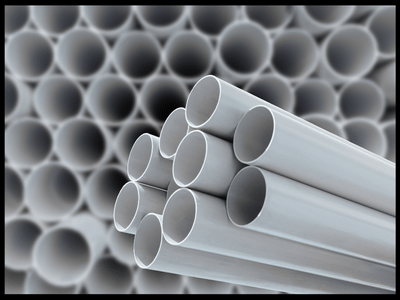 Gandhi & Co. has established itself as one of the leading tubing pipe suppliers in Mumbai, India. Our products come with a 100% satisfaction guarantee. Besides, all our products and services live to our repute as the finest formed section pipe suppliers in Mumbai.
Stainless steel pipes are one of the most widely used and demanding products in a wide range of industries and applications. The most prevalent application for these tubes is in water filtration transportation systems that require rigid material.
Applications of high-grade steel pipes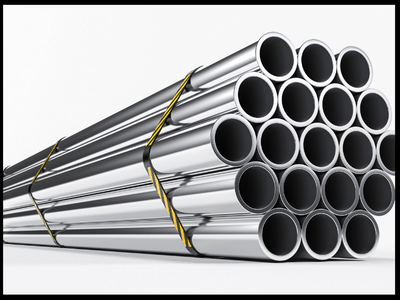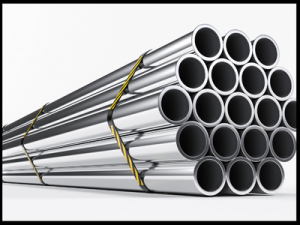 Our high-grade steel pipes can also be used as structural supports in a range of applications. These pipes offer better engineering attributes and are often built to international and national standards. Customers can order these pipes in a variety of shapes, sizes, and forms, which are subsequently produced at our facility in Mumbai.
Because of its improved corrosion resistance, durability, and high tensile strength, stainless steel is useful for a variety of applications, including pipes, tubing pipe manufacturers in Mumbai  . They are made using a variety of manufacturing techniques, each of which allows the creator to create a variety of pipe diameters and shapes. They come in a range of shapes, such as cylinders, squares, triangles, and polygonal shapes.
Key Characteristics of high-grade steel pipes
These high-grade steel pipes have a number of characteristics that make them appropriate for a variety of uses. Among the qualities are high tensile strength, formability, weldability, corrosion resistance, stress corrosion cracking resistance, and long functional life. Without breaking, these pipes can tolerate extreme temperatures and pressure.
What are the steps in the manufacturing process?
Gandhi & Co., in association with our partner scaffolding pipe manufacturers in Mumbai, uses several manufacturing techniques to provide the best and highest quality stainless pipes. Before being chopped at the edges, the stainless steel strips are placed through quality tests. To achieve the desired sizes, these strips are run through a series of rollers. Pipe mills are currently used to mold these strips into tubular shapes. The tubes are then cleaned before entering the heating process. The pipes have now been cold-drawn, and are ready to be tested for their quality and strength.

Market research: Before proceeding with your idea, it's crucial to conduct thorough market research. This step will help you determine if your product already exist, assess the market's demand for it, and identify ways to differentiate it from other products available. Conducting market research can also help refine your design and concept, ensuring that it is a new and valuable addition to the marketplace. This is particularly important if you are looking to partner with water pipe suppliers in Mumbai. By conducting market research, you can identify gaps in the market that your product could fill, and showcase your unique selling proposition to potential partners.
Prototype and refine: Once you have your initial design, it's recommended that you create low-cost prototypes using 3D printing. This allows you to iterate on your concept, refining its form and basic function. If your budget permits, you can also explore other manufacturing methods to create higher quality and more functional prototypes as your design evolves. This is particularly relevant if you're working with hose pipe manufacturers in Mumbai or any other location. By creating prototypes, you can showcase the unique features and benefits of your product, helping potential partners understand its value and suitability for the market.
Research your supply chain : When it comes to sourcing raw materials for your product, you need to decide if you will do it on your own or if your manufacturer will assist. It's important to consider potential threats to your supply chain, such as political or geographic situations that could disrupt your production process and impact your time to market. This aspect of manufacturing is often overlooked, but it can have a significant impact on the success of your product. If you're partnering with scaffolding pipe dealers in Mumbai or any other region, it's essential to evaluate their supply chain processes and ensure that they have contingency plans in place to mitigate any potential disruptions. Taking the time to consider and address these issues can help you avoid costly delays and ensure a successful product launch.
Process of testing and packaging at Gandhi & Co
When these high-grade steel pipes are manufactured, our partner hose pipe manufacturers in Mumbai put them through a series of tests to verify that they are of the highest quality. Finally, they are packaged in bundles or individually wrapped and distributed to our clients and customers around the world.
| | |
| --- | --- |
| Thickness Range | 6 to 150mm (Normal Bore) |
| Users / Application | Water Pipes, Scaffolding, Roofing, Tubing, Formed Sections |
| Standard | 1239 / 1954 |
| Grades | FE 415 / 500 /550 |
Scaffolding pipe companies in Mumbai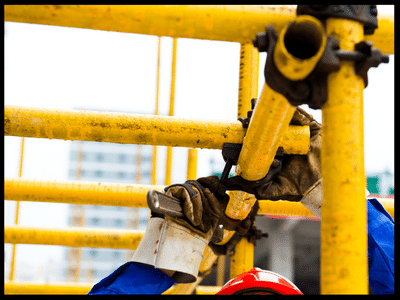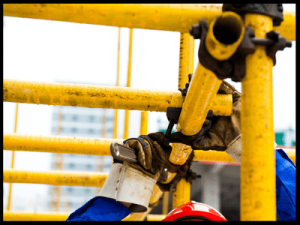 As a leading scaffolding pipes supplier in Mumbai, we offer a wide range of durable and reliable Scaffolding Pipes and Tubes that are manufactured using high-quality metals to ensure strength and sturdiness. Our products come in various sizes and specifications and can be customized according to the requirements of our clients.
Scaffolding Pipes and Tubes are versatile construction tools that can be easily set up even by unskilled workers. They are designed to provide support for formwork, circular access scaffolding, and general access scaffolding. These pipes and tubes have been tested over time and have proven to be safe and reliable, with added safety accessories to ensure their durability. Despite their lightweight design, they are capable of carrying heavy loads and require minimal maintenance. Our scaffolding pipes and tubes are also painted to prevent corrosion and can be galvanized for added durability, making them an essential component in construction, demolition, and maintenance projects. They are widely used in the construction and oil & gas industries.